I started 2013 still working at Unkasoft for two more months, a company that's treated me very well. I hurried up to sell some more things before flying to Japan and went to Barcelona to play my last Go tournament in Spain and also to the Mobile World Congress where I hung out with friends and met new people. After lots of Good Byes I left Madrid and 15 hours latter I got to Japan.
Empecé el 2013 trabajando en Unkasoft durante un par de meses más, una empresa que me ha tratado super bien. Me di prisa en vender algunas cosas más antes de volar a Japón y fui Barcelona, a jugar mi último torneo en España y al Mobile World Congress, donde me encontré con los amigos y también conocí a gente nueva. Tras muchos Adiós dejé Madrid y 15 horas más tarde llegué a Japón.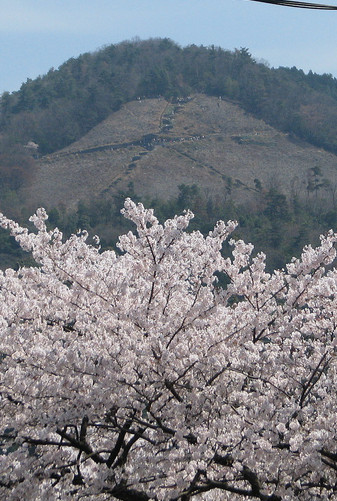 Nice! Japan! So after a week living in Kyoto, for reasons that are maybe too long to explain here, I left to Taiwan. Back in Kyoto I started classes so I met a lot of friendly people from countries near here and some also from more distant places. I visited temples, went to traditional festivals, sang on karaokes, ate good food, and got in love with the possibility of going anywhere by bike and get something to eat or drink no matter where you are or what time it is.
¡Genial!¡Japón! Estuve una semana viviendo en Kyoto y, por razones que quizá sean un poco largas de explicar aquí, me fui a Taiwán. Una vez que volví a Kyoto empezaron las clases así que conocí a un montón de gente muy maja de países cercanos y algunos no tan cercanos. Visité templos, fui a festivales tradicionales, canté en karaokes, comi buena comida y me enamoré de poder ir en bici a cualquier lado y de poder comer y beber algo sin importar dónde estés o qué hora del día sea.

I also started playing at Kyodai's Go Club where I also met nice and friendly people who helped me to register and participate in two tournaments in Osaka and also play with professional players. I also participated in some of the school activities and tried also to do some conversation exchange which, again, led me to meet great people. And also this year I went to Korea.
También empecé a jugar al go en el club de la Kyodai donde también conocí a buenísima gente que me ayudó a registrarme y participar en torneos en Osaka y a jugar con jugadores profesionales. También participé en algunas actividades de la escuela y probé a hacer intercambio de idioma que, de nuevo, me llevó a conocer a gente estupenda. También este año fui a Corea.
In September I went to Tokyo visited some places (like the Ghibli Museum again of course), and also went to the Tokyo Game Show and helped promote a bit Age of Aces. But the thing I did the most was meeting with friends and also meeting new awesome people.
En Septiembre fui a Tokyo, visité algunos lugares (como, por supuesto, el Museo Ghibli otra vez), y también fui al Tokyo Game Show a ayudar a promocionar un poco Age of Aces. Pero lo que más hice fue quedar con amigos y también conocer a gente nueva genial.
However, truth be told, most of my time I was at school in the mornings (having fun though) and studying in the library until dinner time. And thus I got to go from Elementary 2 to Intermediate 2.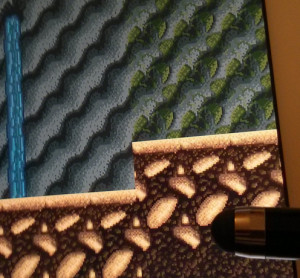 I thought I was getting the hang of it so I thought about adding to all this something I've been looking forward doing for a long time: make a game.
No obstante, todo sea dicho, la mayor parte del tiempo me la pasé en clase por las mañanas (pasándolo bien, eso sí) y estudiando en la biblioteca hasta la hora de cenar. De éste modo conseguí pasar del nivel Elemental 2 al Intermedio 2. Pensaba que le estaba cogiendo el tranquillo a la cosa así que pensé en añadir una cosa más a todo ésto, algo que he estado queriendo hacer desde hace tiempo: hacer un juego.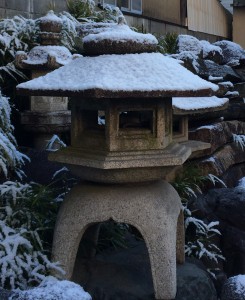 And so the summer ended, it started to chill a bit, winter was coming. Intermediate 2 started and just in the first week half of my fellow Elementary 2 students decided to move class to Intermediate 1. I chose to be strong and… god, I'm gonna spend all my life thinking how it would have been studying in Intermediate 1. All the fun of Elementary 2 is gone. Classes are boring to death and the text books are awful, but I have to thank that I have the best teachers I could possibly get. So I've been changing the way I study every two weeks, trying to find a way to catch up. No way. I stopped going to the go club, stopped cooking dinners at home and everything else just to have more time to study. And the mid term tests came and went quite bad. So?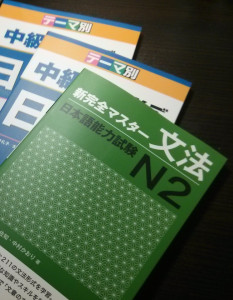 Y así el verano se acabó, empezó a refrescar un poco, el invierno se avecina. Comenzó el nivel Intermedio 2 y en la primera semana la mitad de mis compañeros de Elemental 2 decidieron cambiarse a Intermedio 1. Yo elegí quedarme y ser fuerte… madre mía, voy a estar toda mi vida preguntándome cómo habría sido estudiar un curso más bajo. Toda la diversión de Elemental 2 ha desaparecido. Las clases son aburridas hasta decir basta y los libros son horribles, menos mal que tengo los mejores profesores que se podría pedir. Así pues, he estado cambiando mi forma de estudiar como cada 2 semanas, intentando dar la talla. Pero no hay manera oiga. Dejé de ir al club de go, dejé de hacer la cena en casa y todo para conseguir más tiempo para estudiar. Finalmente llegaron los exámenes de mitad del semestre y fueron fatal. Así que ¿qué hacemos?
2014
So the new year is here and I have come to the conclusion that I'm going to learn more getting my life back rather than trying to be studying at all times the boring text books. So I've started by hanging up with friends from day 1, playing games (in Japanese), having fun! I've also met some of the games developers living in Kyoto.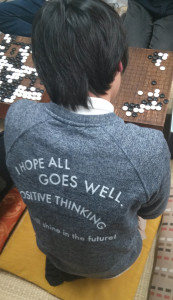 And since this year I want to do games I'm gonna be attending the Global Game Jam this month. So we'll see how it goes. I hope all goes well. ^__^/
Así que ya tenemos aquí a 2014 y he llegado a la conclusión de que probablemente voy a aprender bastante más recuperando mi vida antes que pasarme todo el santo día estudiando los aburridos libros. Así que he empezado por quedar con los amigos desde el primer día, jugar a juegos (aunque en Japonés)… divertirme vaya. He conocido a algunos desarrolladores de juegos de Kyoto. Y como este año quiero hacer juegos, me he apuntado al Global Game Jam que se hace este mes. Así que veremos qué tal va la cosa. Espero que todo vaya bien. ^__^/