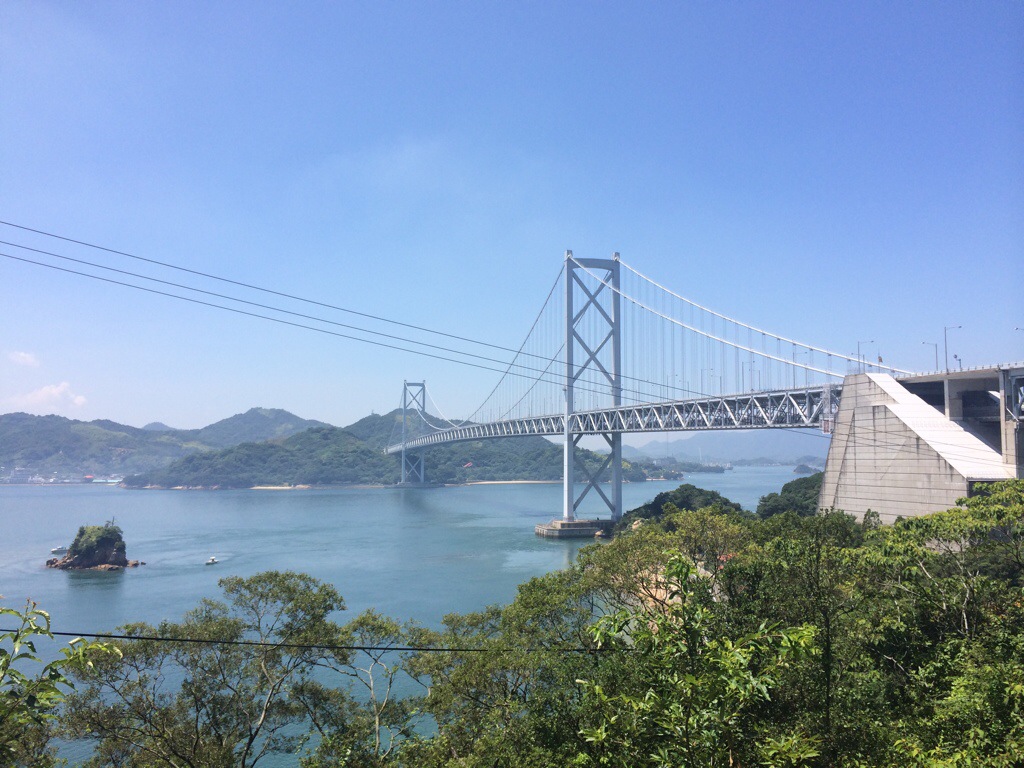 La ruta que hay para pasar de la isla de Honsu a la de Shikoku fue increible por cierto. Montones de islitas unidas por puentes con un recorrido hecho para bicis, paisajes preciosos… me encantó.
本州と四国連絡道路はすごい!橋から景色はきれいし、自転車で行くのは便利だし、その日は大好きだった。
The path that leads you from Honshu to Shikoku is awesome by the way. Lots of islands joined together by bridges, made with bicycles in mind, and a great scenery! I loved that part of the journey!