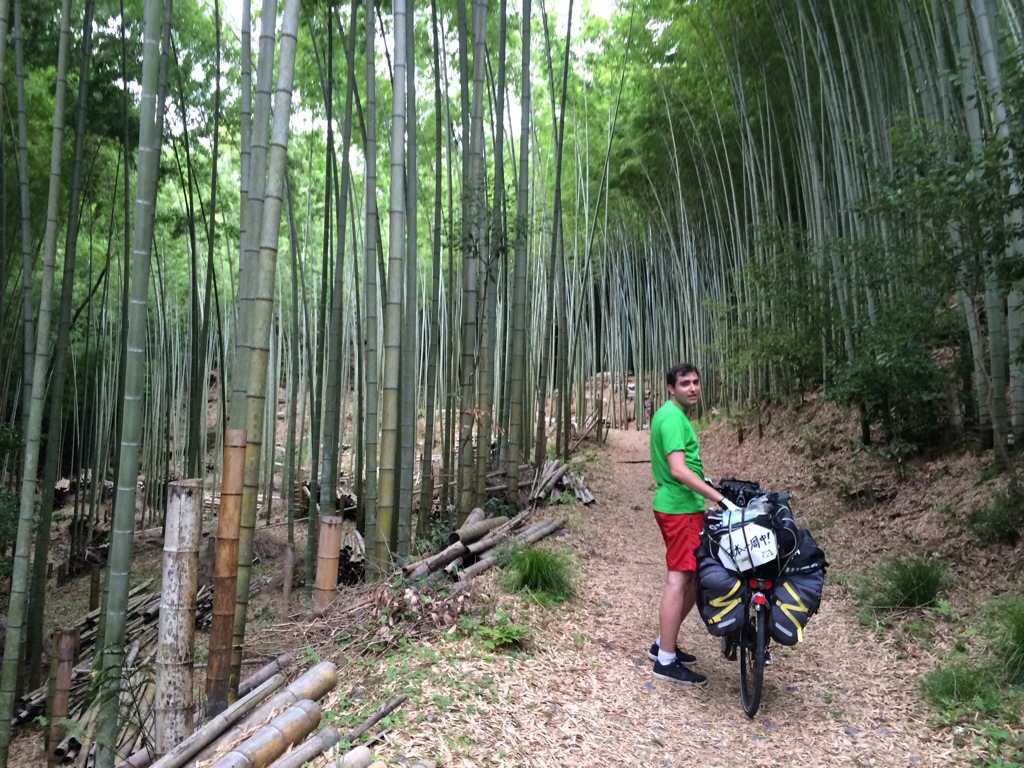 El primer día la bici llegó muy tarde así que aprovechamos las pocas horas de luz que teníamos para salir por Arashiyama, al noroeste de Kyoto, atravesando un bosque de bamboo.
1日目無くさせた自転車を届いて、ちょっと遅いけど出発した。夜まで後2時間だったから走って、嵐山で京都を出た。嵐山といえば、竹の森を渡った。
The first day the lost bike arrived quite late so we hurried to get out of Kyoto before it was to dark. And we crossed a beautiful bamboo forest.